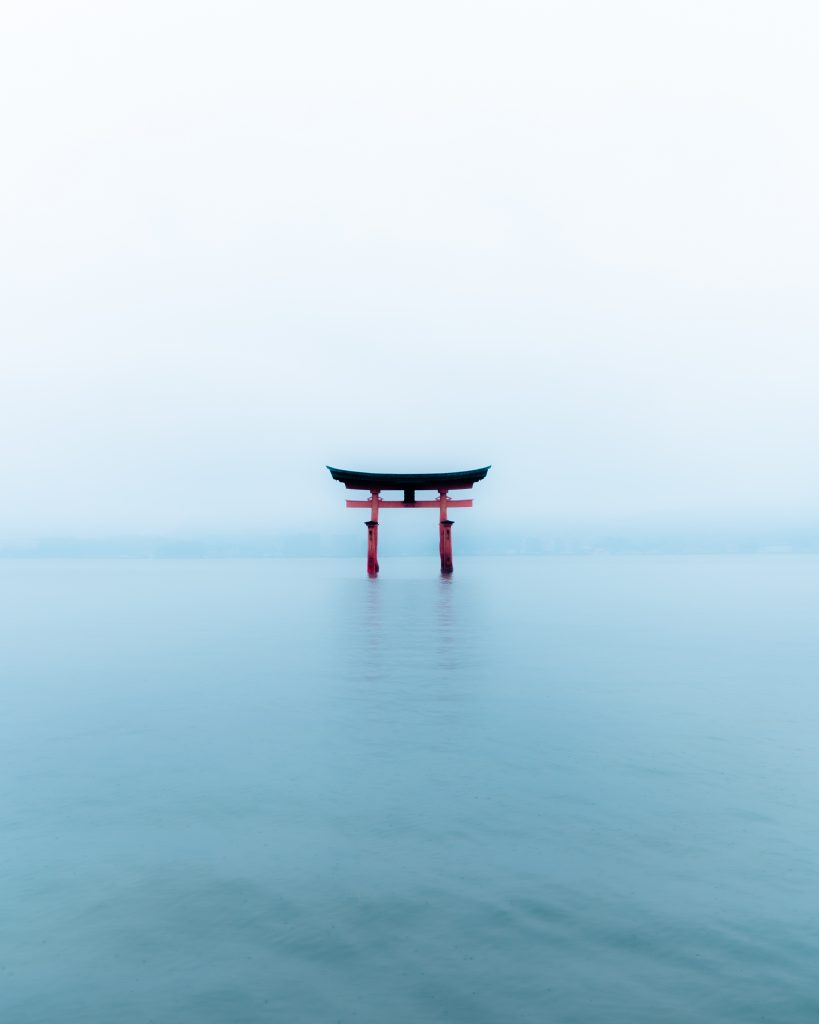 雨の日の厳島神社が一番美しい
神と人が共に生きる島と呼ばれるだけあって、観光客のいないこの島のオーラは
パワースポットの話で終わらないぐらい。
この景色を独り占めするためには一晩宮島に泊まることをお勧めすします。
早朝6:30に厳島神社が開くので、30分くらいはこの景色を独り占めできる。
7:00くらいになると観光客が来るので、退散して、宮島散歩するのがすごく気持ちがよかった。
Itsukushima Shrine is located in Miyajima, one of the islands of Hiroshima.

The way to Miyajima is 10 minutes by ferry from Miyajima Station.
The recommended time to see this shrine is early in the morning, and the rainy days are mysterious and beautiful.

Itsukushima Shrine is open from 6:30, so if you take the first ferry at 6:25, you can go to Itsukushima Shrine, which is in nobody, but we recommend staying because it is difficult.